LD DIRECT LASER UNIT

User-friendly LD laser-light source
LD DIRECT LASER UNIT
M710A Series
LD direct laser unit that integrates optical transmission fiber and emission optics so that laser diodes can be used as processing light source directly.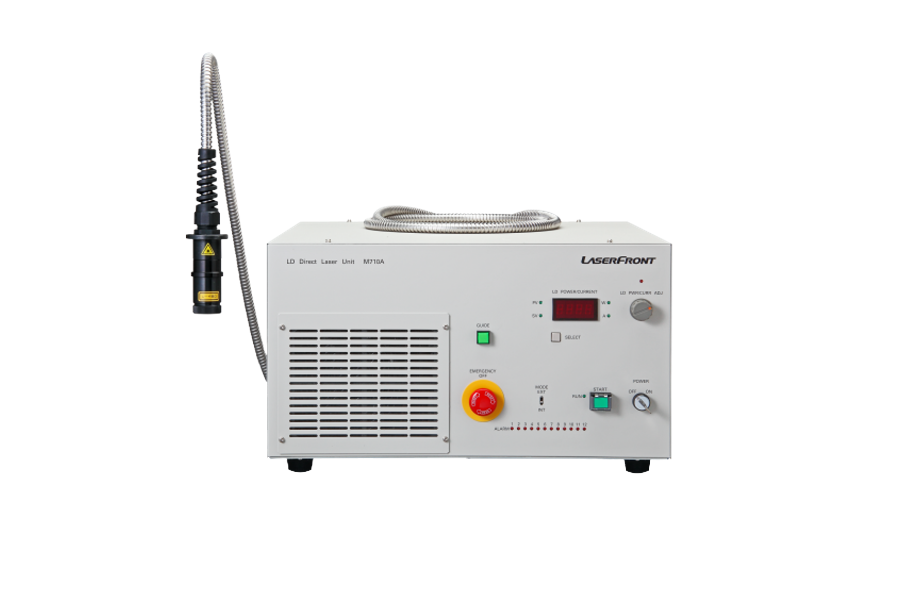 FEATURE
Wide line-up of focusing optics
Selectable various focusing optics such as Optional optics with observation camera that is convenient for micro-processing, Optional optical scanning unit with moving the laser beam at high speed or Compact and simple standard optics. Furthermore, various emission magnifications is selectable according to the processing application. Line up 1x, 1.5x, and 2x magnification for fiber core diameters.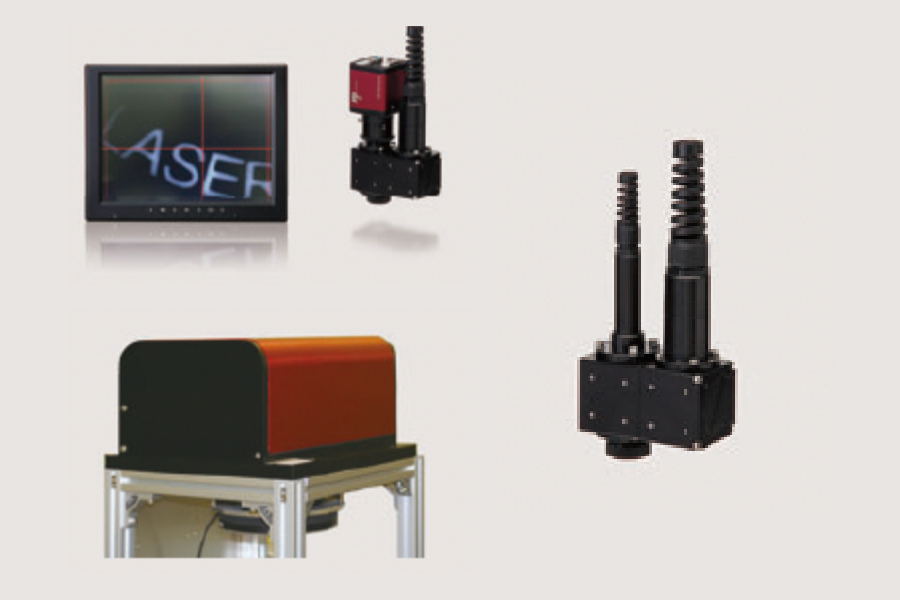 Output waveform control unit and temperature measuring sensor are provided as option.
Output waveform control unit are provided as option.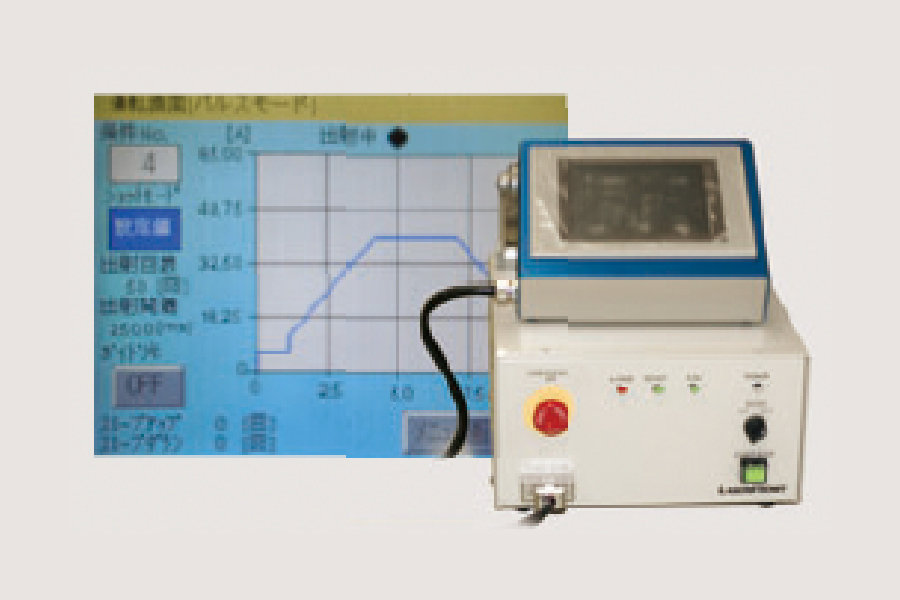 APPLICATIONS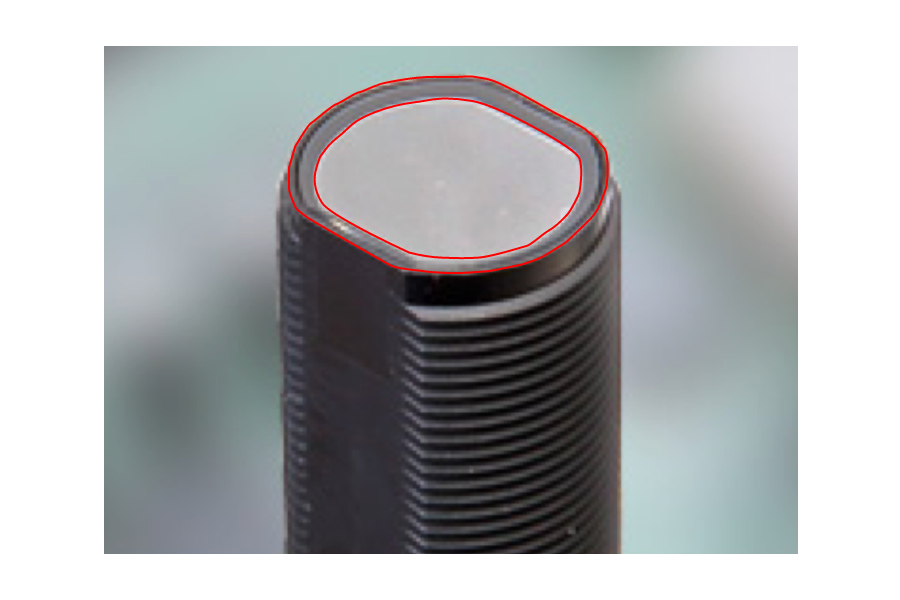 Plastic welding for sensor cases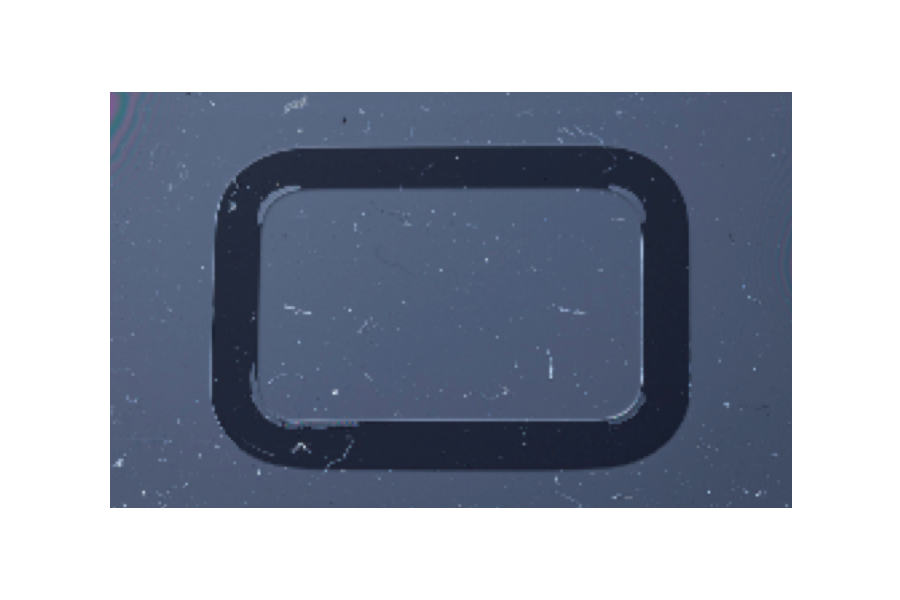 Plastic welding of transparent acrylic plates and black acrylic plates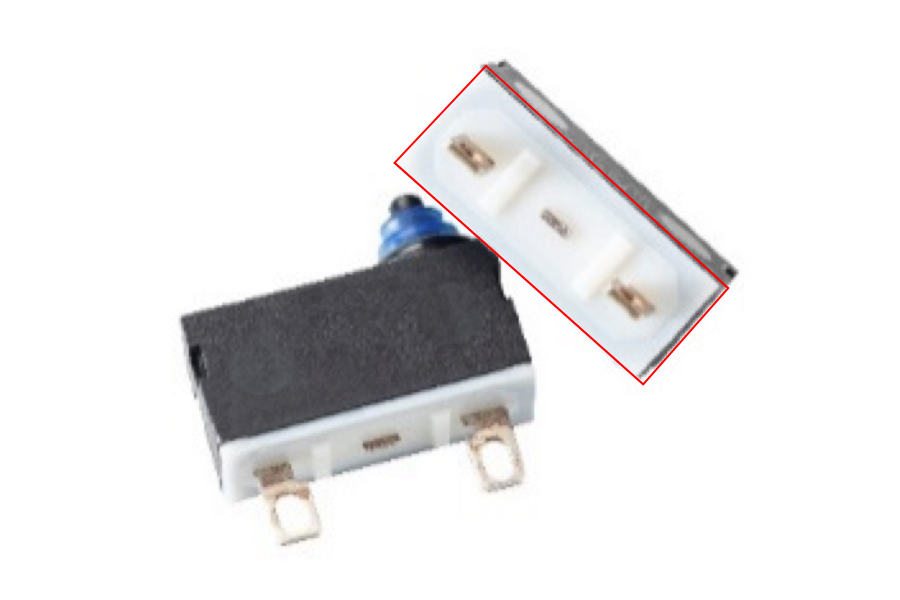 Plastic welding for microswitch cases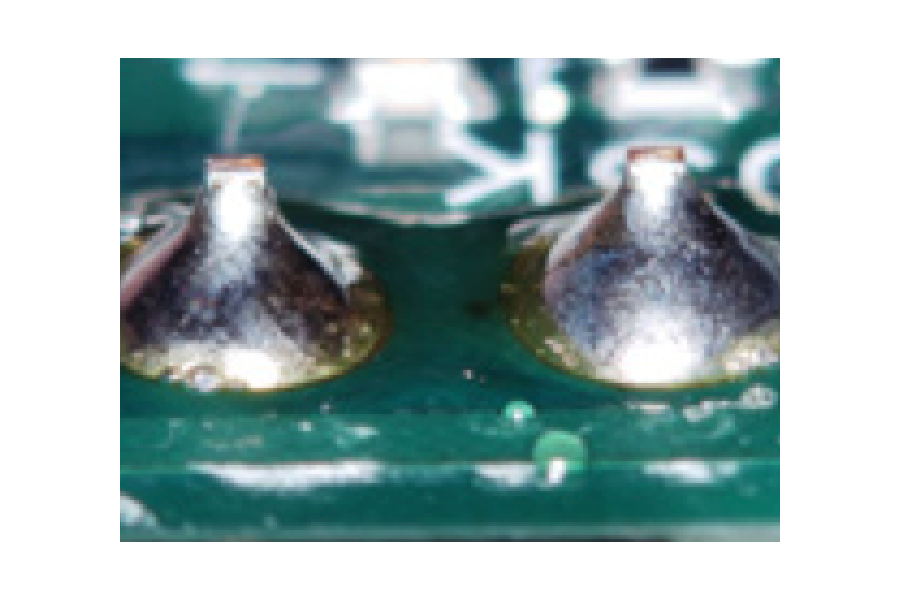 Laser soldering
MAIN SPECIFICATIONS
Main body
Model
M710A45
Type of Laser
Laser diode laser
Laser Generation
CW
Max.Output
45 W
Dimensions[mm]
430(W)×460(D)×250(H)
Weight
26 kg
Optical Fiber
Core Diameter
φ400,600 μm
Fiber Length
3 m
Focusing optics
Imaging magnification
1, 1.5, 2, 5 x
Beam spot size
400 μm ~ 3,000 μm
(*1) It does not include protrusions
About Automation
Please feel free to contact us if you need this laser unit for your experimental development or also automated equipment including transportation/supplying process of substrates.