PRODUCT LINEUP

Our product lineup can cover for various kinds of processing needs related to lasers. Our in-house developed oscillators provide high reliable processing accuracy for laser fine processing, laser trimmer, wafer marker and other applications.
LASER FINE PROCESSING MACHINE
Realizing high-quality processing with less heat effects
We realize microfabrication with minimal thermal effects by using laser light sources and processing optics that match the processing application and materials, such as picosecond and nanosecond lasers. We are available for prototype to mass production machines.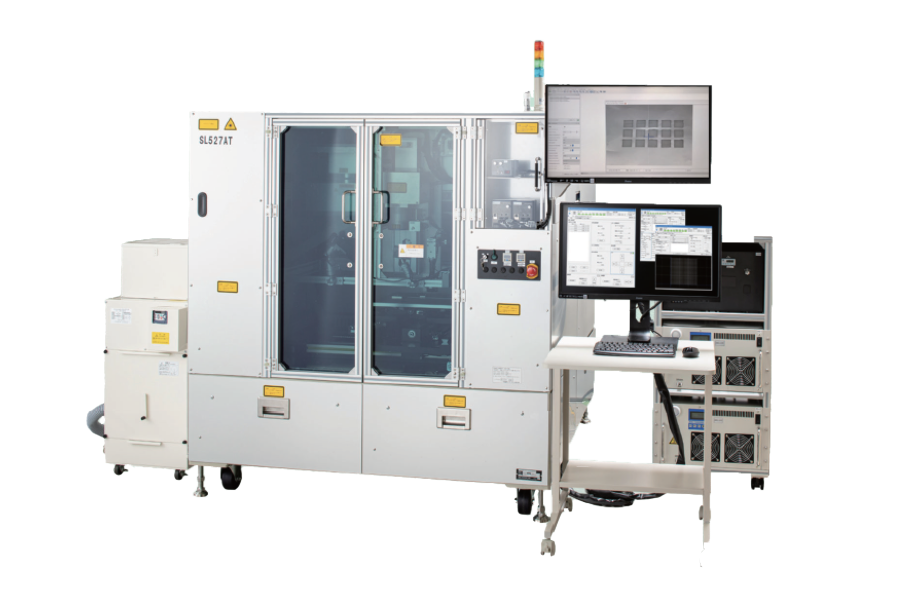 SL527A / B Series
LASER TRIMMER
High accuracy / high speed Laser trimming
Two types of trimmers are available. The one is "Function trimmer" that performs trimming while the electronic circuit is operating, Another one is "Chip resistor trimmer" exclusively for chip resistors. The latest design provides industry-leading high accuracy and speed.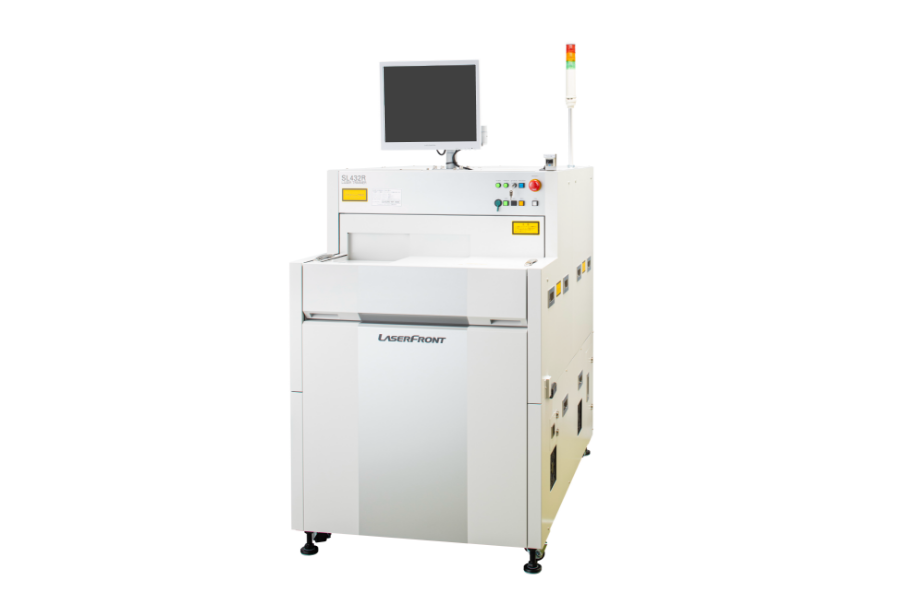 SL43X Series
WAFER MARKER
Contribution for improving traceability of semiconductor manufacturing process
Laser marking tool on semiconductor wafer to mark control number such as lot numbers and product names on semiconductor wafers.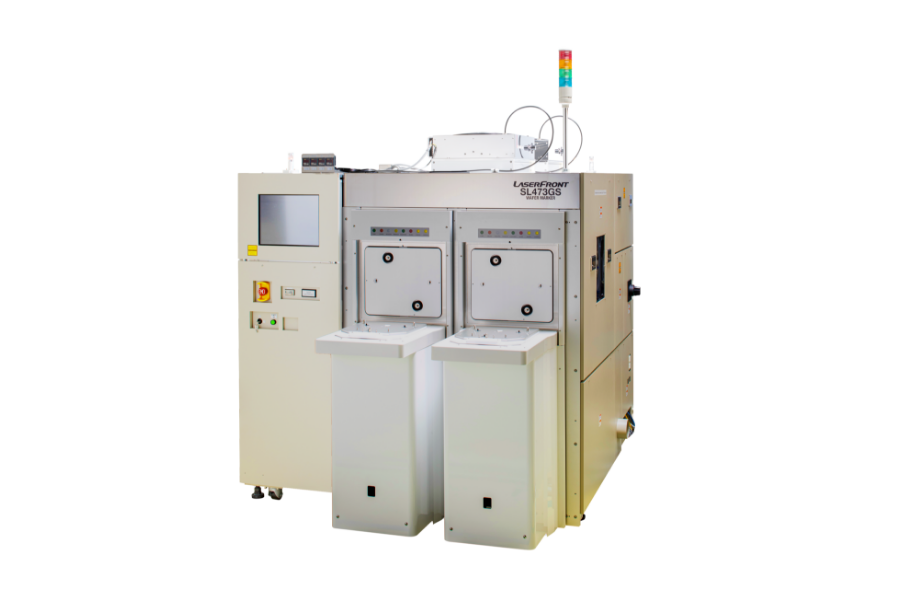 SL473 Series
FIBER LASER PROCESSING MACHINE
High beam quality Fiber Laser
High-beam Quality Fiber Laser is controlled by a proprietary waveform controller, enabling low thermal strain welding and higher-quality cutting.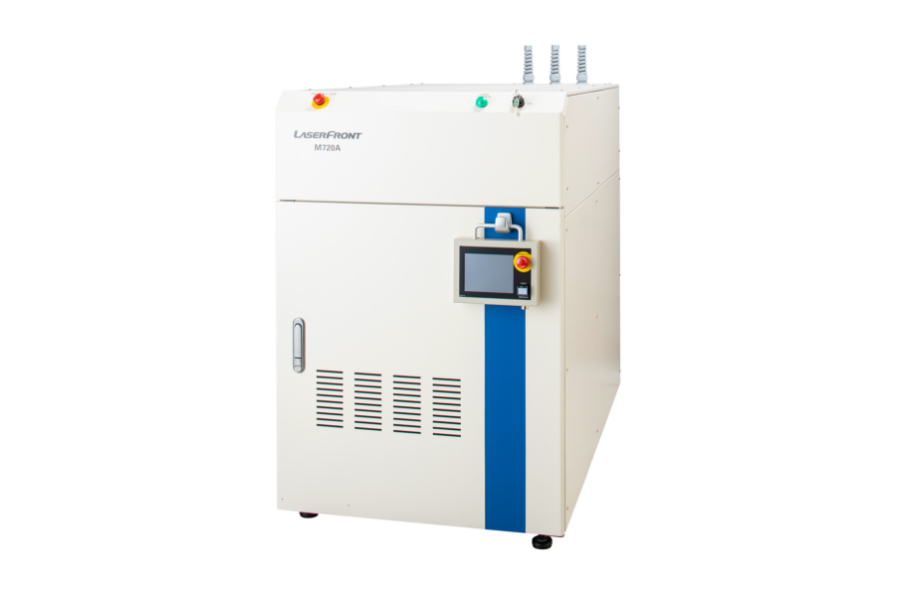 M720A Series
PULSED LASER WELDER
Standard pulsed laser welder
High-speed digital control with DSP enables high-speed, high-stability, high-quality welding and cutting. User-friendly devices such as LCD operated touch panel and interactive touch panel.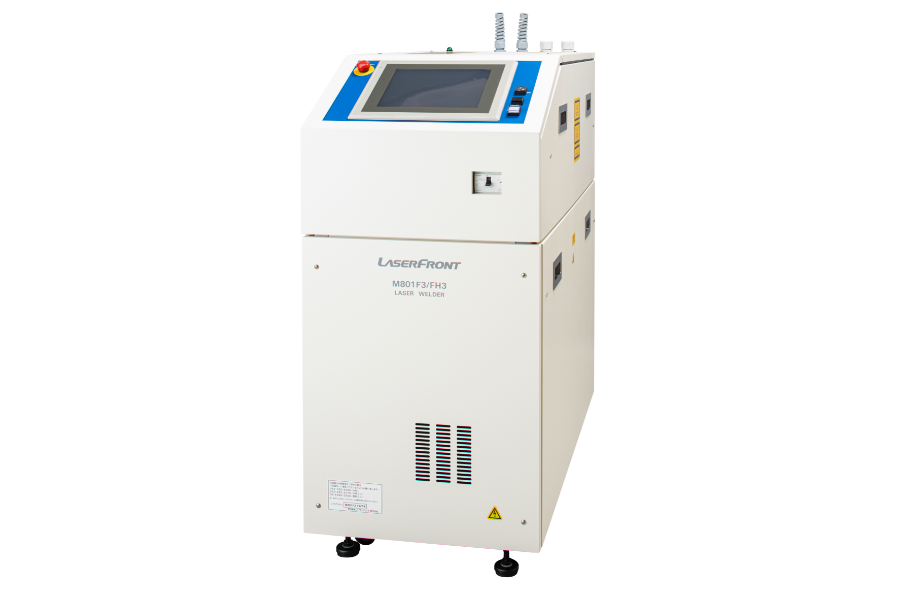 M801F / FH Series
LD DIRECT LASER UNIT
User-friendly LD laser-light source
LD direct laser unit that integrates optical transmission fiber and emission optics so that laser diodes can be used as processing light source directly. CW laser light can be used as a processing light source for many other applications besides laser Plastic welding.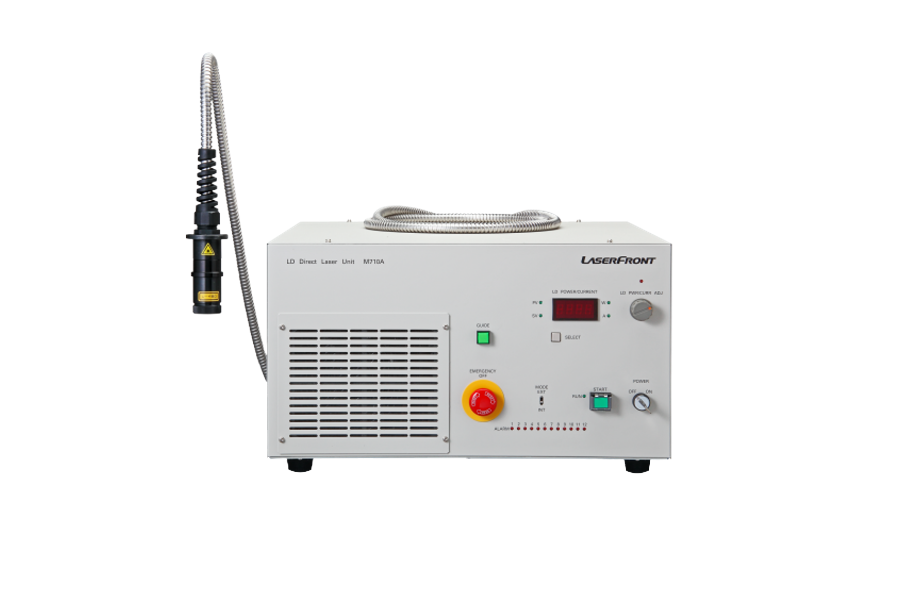 M710A Series
LD PUMPED Nd:YAG LASER OSCILLATOR
Compact, High Efficiency, High Stability
This is a highly reliable and proven laser oscillator that has been used in various laser machining equipment for many years.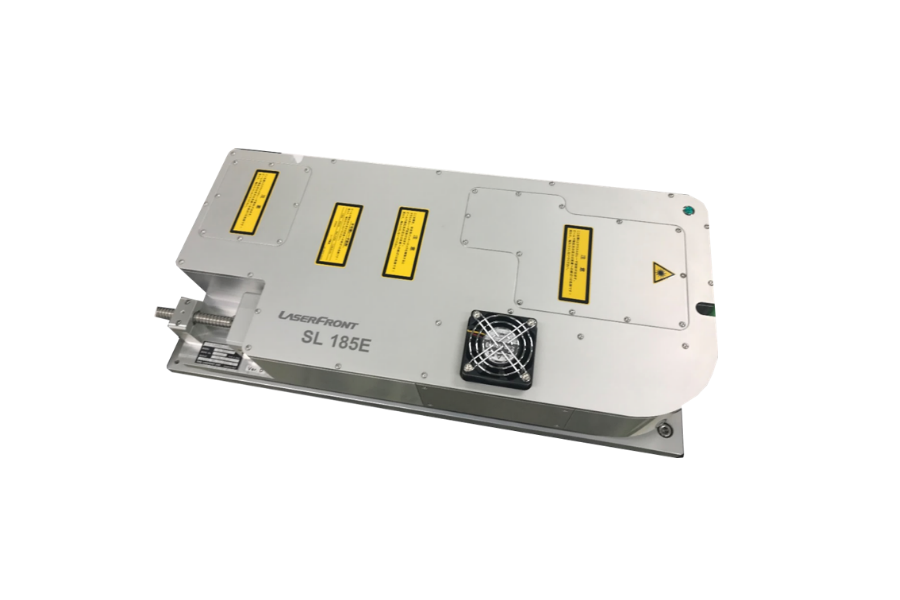 SL18X Series